SUTTON MASONIC HALL
Capcity of up to 80 - Small car park.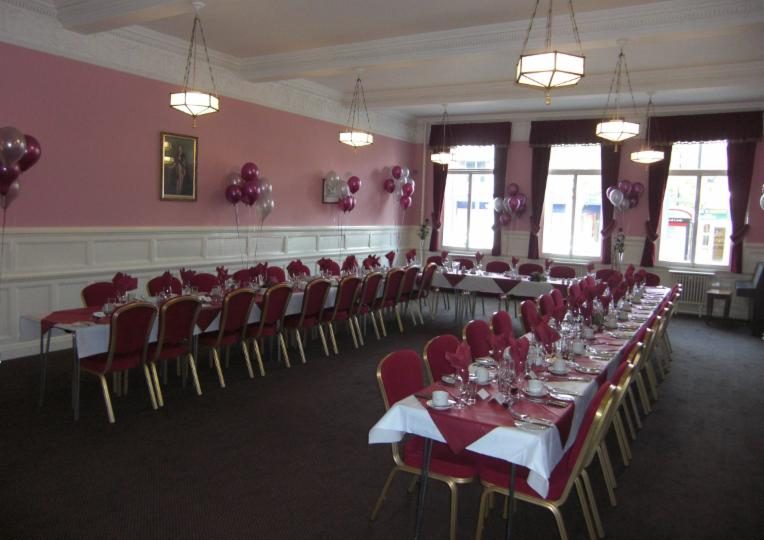 Sutton Masonic Hall was built in 1897 by a group of local Freemasons. During the Second World War the Hall was requisitioned by the military for 2 years and was used as a 'rest centre' and 'temporary shelter' by families displaced from their homes. It was returned to the owners in 1947.
In 1948 there were some 27 units of various orders meeting at the centre. Today there are 89 units of various Masonic Orders using the centre for their meetings.
Over 40 Craft Lodges, 16 Royal Arch Chapters, 6 Mark Master Mason & Royal Ark Mariner lodges, 2 Rose Croix Chapters, 2 Knights Templar Preceptories, 1 Red Cross of Constantine Conclaves, 1 Cryptic Councils, 1 Knights Templar Priest Tabernacle, 1 Allied Degree Council, 1 Secret Monitor Conclave, 1 Societas Rosicruciana in Anglia College (SRIA), 1 Operatives Assemblage,1 St Thomas Of Acon Chapel, 1 Knights Mason Council, 1 Pilgrim Preceptor Conclave.